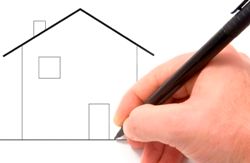 When it comes to business communications services, we've got it covered. We can provide most products or services to communicate with your clients, employees, stockholders, or vendors.
Products
Black and White CopiesWhether you need ten copies or 10,000, single- or double-sided, we have the equipment and experience to get your job done right and on time. We also offer a variety of paper weights and sizes to suit any job.

BrochuresOur design staff can take your ideas, words, or images and produce eye-catching promotional pieces. Or, if you already have camera-ready art, we can print or copy your document on a variety of stocks.

Color CopiesColor copying is an impactful, cost-effective alternative to full-color printing at lower quantities. Just bring us your originals, or we can output your documents directly from digital files.

Digital OutputWe can output direct from your digital files for in-house plate and film processing.

LabelsWhether you need mailing labels, price tags, or reusable static labels, we can help. We can produce labels of various shapes and sizes that adhere to almost any surface indoor and outdoor.

LetterheadWe can design and print letterhead that incorporate your personal or company identity. These can range in format from basic black & white to impressive, colorful designs. We can also create a corporate identity package for you, with an integrated system of business cards, letterhead, and envelopes.

MenusThe look of your menu says a lot about your business. From your ideas and business image, we can design an eye-catching menu that does your product justice. We can also keep an electronic copy of your menu on file to make it quick and easy to update.

NewslettersWhether you have camera-ready art or rough sheets of handwritten content, we can help you create and produce newsletters that meet your objectives.
Services